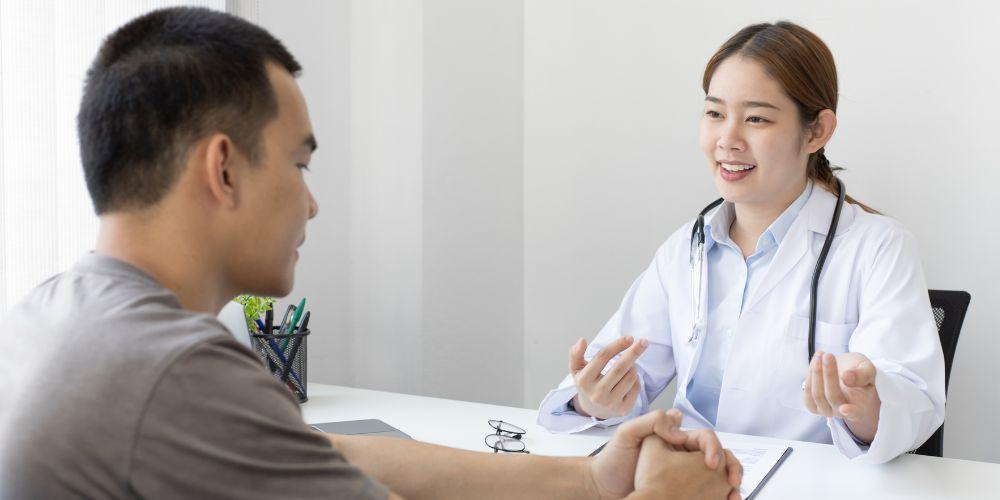 What is a Colon Cancer Test Kit?
A colon cancer test kit is an at-home screening tool used to detect early signs of colorectal cancer. The testing kit helps identify colorectal cancer.
Research shows that a majority of colorectal cancers are preventable with the proper medical attention, so these kits have the potential to save lives by detecting cancer early on. Depending on the type of test, results can be available within days or weeks.
Where to Get Colon Cancer Test Kit?
Regular screenings are the most reliable way to detect colon cancer, but the thought of having to get a colonoscopy can be daunting.
The good news is, getting tested just got a lot simpler! BeScreened has created a noninvasive product to screen for colon cancer with a simple blood test.
You can now get a colon cancer test kit in 3 convenient ways: From your doctor, ordering online, or scheduling with a mobile phlebotomist.
Getting Test Kits from Your Doctor
Getting a test kit directly from your healthcare provider ensures that any questions or concerns about taking the test are addressed in advance by medical professionals who know the specifics of the testing process.
A healthcare provider may also be able to provide additional information on other related tests that might be useful in diagnosing colon cancer or helping patients make informed decisions about treatment options.
Depending on your insurance coverage, ordering a test kit through your healthcare provider could be at no cost to you.
All in all, whether you decide to order a colon cancer test kit from your healthcare provider or elsewhere depends largely on personal preference.
Ultimately, getting a test kit from your doctor allows for additional peace of mind that no detail gets overlooked and provides personalized guidance from professionals trained in administering screenings for colorectal cancer.
Order Online
In addition to getting a colon cancer test kit from a healthcare provider, you can also order colon cancer screening test kits online.
This approach not only provides patients with more convenient access to the tests but also enables them to make informed decisions about the tests and get their screening results quickly.
Additionally, direct orders allow patients who need to undergo frequent medical tests due to a chronic condition or other health issues to get their needed screenings on a regular basis, thereby eliminating delays and potential health risks associated with waiting.
While ordering online is an easy way to get tested for colon cancer, some argue that patients may miss important conversations they would have had during face-to-face visits with their physicians. Such important conversations may include discussions surrounding lifestyle modifications that could help reduce the risk of certain types of cancer or health issues in general.
Getting Tested at a Mobile Bloodrive or with a Phlebotomist
If you have decided to not get your colon cancer test kit from your healthcare provider and rather order BeScreened's blood bases screening online, the next step is scheduling at a local Any Lab Test Now facility.
This method is convenient and eliminates the need to order and wait for the delivery of a test. The staff at these centers are well-skilled and experienced professionals in handling samples, ensuring the accuracy and reliability of your test results.
Opting for a collection center may reduce wait time as compared to ordering and waiting for delivery of a test and could potentially mean faster results overall.
Conclusion
In conclusion, colon cancer is a serious health concern that can be prevented or detected early with the help of regular screenings. While a colonoscopy is the most reliable screening method, at-home colon cancer test kits provide a convenient and non-invasive option for those who may be hesitant to undergo the procedure.
Whether you choose to get a test kit from your healthcare provider, order one online, or schedule with a mobile phlebotomist, the most important thing is to get tested.
With early detection and treatment, colon cancer is highly preventable and treatable, and these test kits have the potential to save lives.
Remember, taking care of your health starts with regular screenings and preventative care.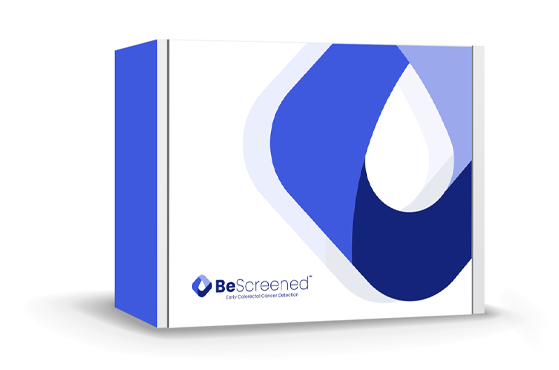 Order BeScreened's CRC Testing Kit Now